Aiming for wins during an interview can be a tricky but worth ordeal. After all, your prize would be the dream job you've always wanted. If you're wondering about how to prepare for a successful job interview, here are some five tips for you to get by:
For More Job Tips: Click Here
Pampering Yourself Before Answering Common Job Interview Questions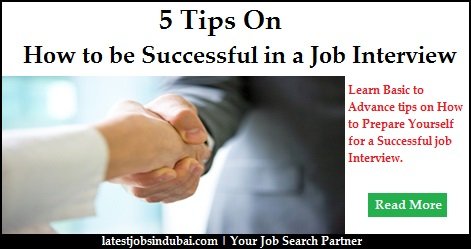 It makes a whole difference when you answer difficult questions with grace, as opposed to rigid and hurriedly stated thoughts. If you look and feel great, you'll also have better chances to make your interviewer become at ease during the interview, which is a major plus.
Have a Stand Out, Standardized Resume
While all resumes tend to look the same, you can take on a more creative path. This is especially applicable if you're aiming for a creative job post. You can stylishly attach your latest artwork in seamless material or have a pop-up information, which contains your credentials.
Your commitment to creative resumes can tell your prospective employers of why you want this job. However, you will need to make sure you will not appear like a novelty applicant. Stay more on the classy, standard type of resume with a dash of your creative twist.
Establish Good Impressions To Everyone
Most prospects would phone in, which is why it is also helpful to look for some telephone interview tips in the process of your application. As you arrive for the actual interview, do not forget the small details, which make a great impression. This includes greeting your interviewer, standing, smiling and establishing eye contact. It is also good to offer a firm, not a limp or bone-crushing handshake.
Be Prepared For New Interviewing Methods
Some traditional methods would ask about common job interview questions. However, other hiring managers would prefer to be on point when it comes to asking about your earlier projects, how you exactly managed them, what you learned and their actual results.
Stay Calm Without Looking Too Needy
There's a sense of uneasiness if you will appear too desperate in applying for a job. While this is your dream job, it makes better sense to look calm and re-assuring in the process. You can make your prospective employer know how much you want the job, but you can do so in a more graceful manner.
As you wonder of some pointers on how to be Successful in a job interview, let these five tips ensure your preparedness in the process. Here's to a fruitful job hunt!